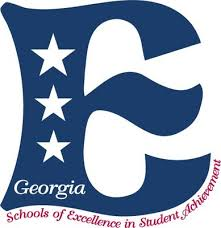 2010 Georgia School of Excellence in Student Achievement
2010 School Bell Winner for Real Stories: A Reading Initiative
2011 Governor's Silver Award for Student Achievement
We will guide students to be productive, self-disciplined citizens who can solve problems, think critically, and accept responsibility for their own learning.

Parents and community members are in a partnership with the school through encouragement and active participation to support a positive educational experience.

We will provide a safe, inviting, child-centered environment that promotes a community of learners.

We will prepare students to become life-long learners by providing opportunities that encourage creativity and curiosity for learning.

Each student will be valued and treated with respect.

We will provide a variety of engaging activities that strives to meet the needs of all students.